Mayfield began in April 2010 when Kevin T Byrne and Kevin D Byrne (yes – two owners with the same name!) opened their door on Terenure Road North in Dublin.
The small building was originally a butchers shop from the early 1900's. Already rich with character this was retained and built on using vintage tables and chairs. In 2013 the opportunity arose to expand and taking the risk they moved the restaurant into the large adjoining premises, retaining the original space as a deli/shop.
In addition to food, Mayfield provides a gift retail space full of scarves, housewares, cards and Irish fragrance products, and household items. The restaurant itself has four unique dining spaces from the sun soaked terrace to the upstairs flamingo wallpapered Yellow Bird dining room.
With tea served from mismatched china cups and saucers and the no nonsense menu of nourishing good food plus our occasional special "Dinner & Show" evenings with entertainment ranging from singers to short plays, we hope you see you soon.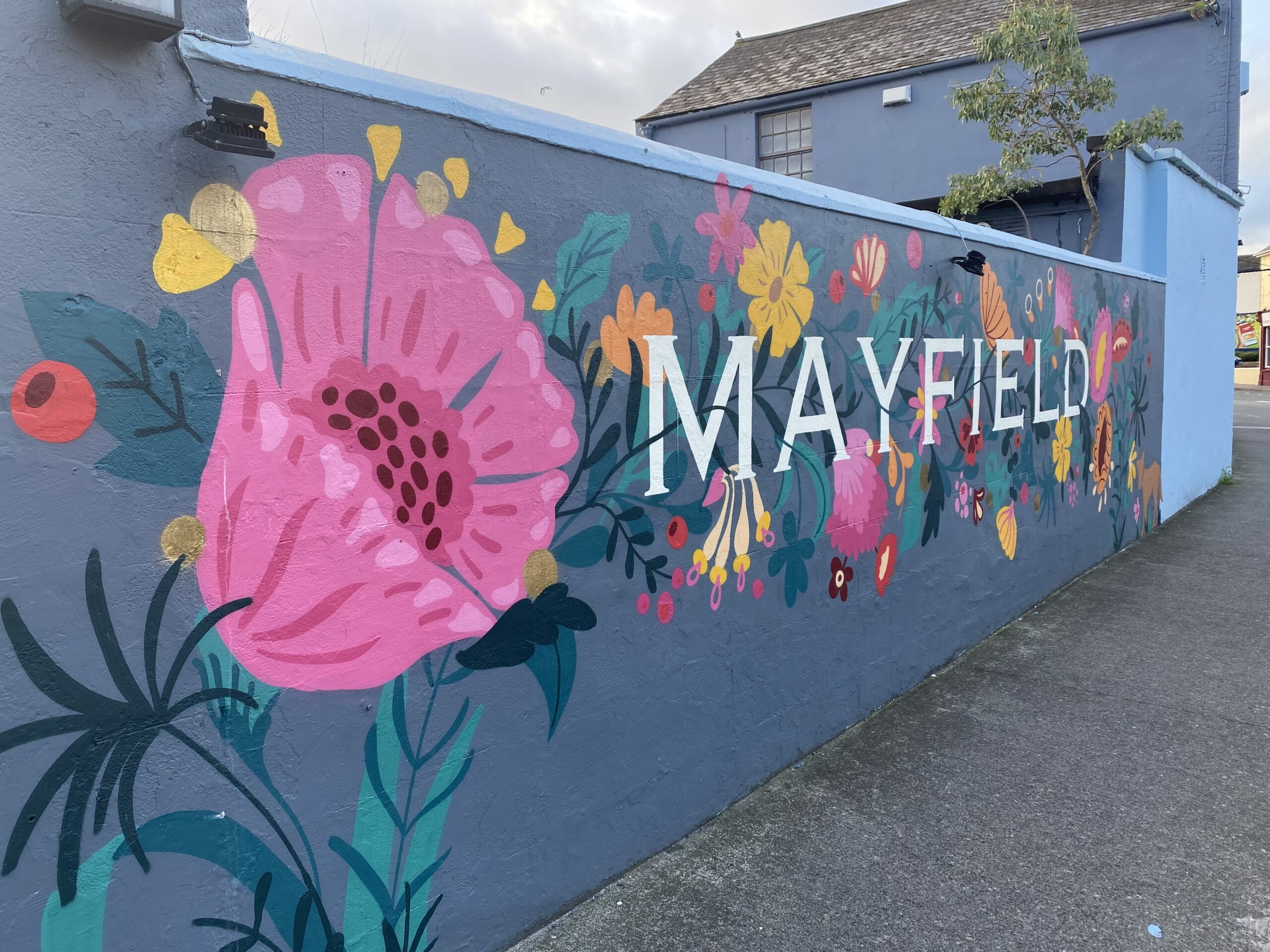 Mon - Sun: 9.30am - 4.00pm
Breakfast until 11.00am
Last orders 45 mins before close
We occasionally send out updates, offers and event info by email. Sign up via the form. No spam here (or in our meals) & you can unsubscribe anytime.
9 – 11 Terenure Road North, Dublin 6W, Ireland
01 492 6830