Find the
Perfect Gift
(or treat yourself!)
At the front of Mayfield, as your enter, we have our shop, full of products from local Irish producers. Collections include homewares, health and beauty products, jewellery, fabrics and food items.
McNutts of Donegal
Scarves & Blankets
McNutts of Donegal have been producing some of the world's finest weaves for over 60 years. Every collection is designed in-house by a dedicated team of talented designers who remain constantly inspired by the rugged coastline and natures playground that surrounds them.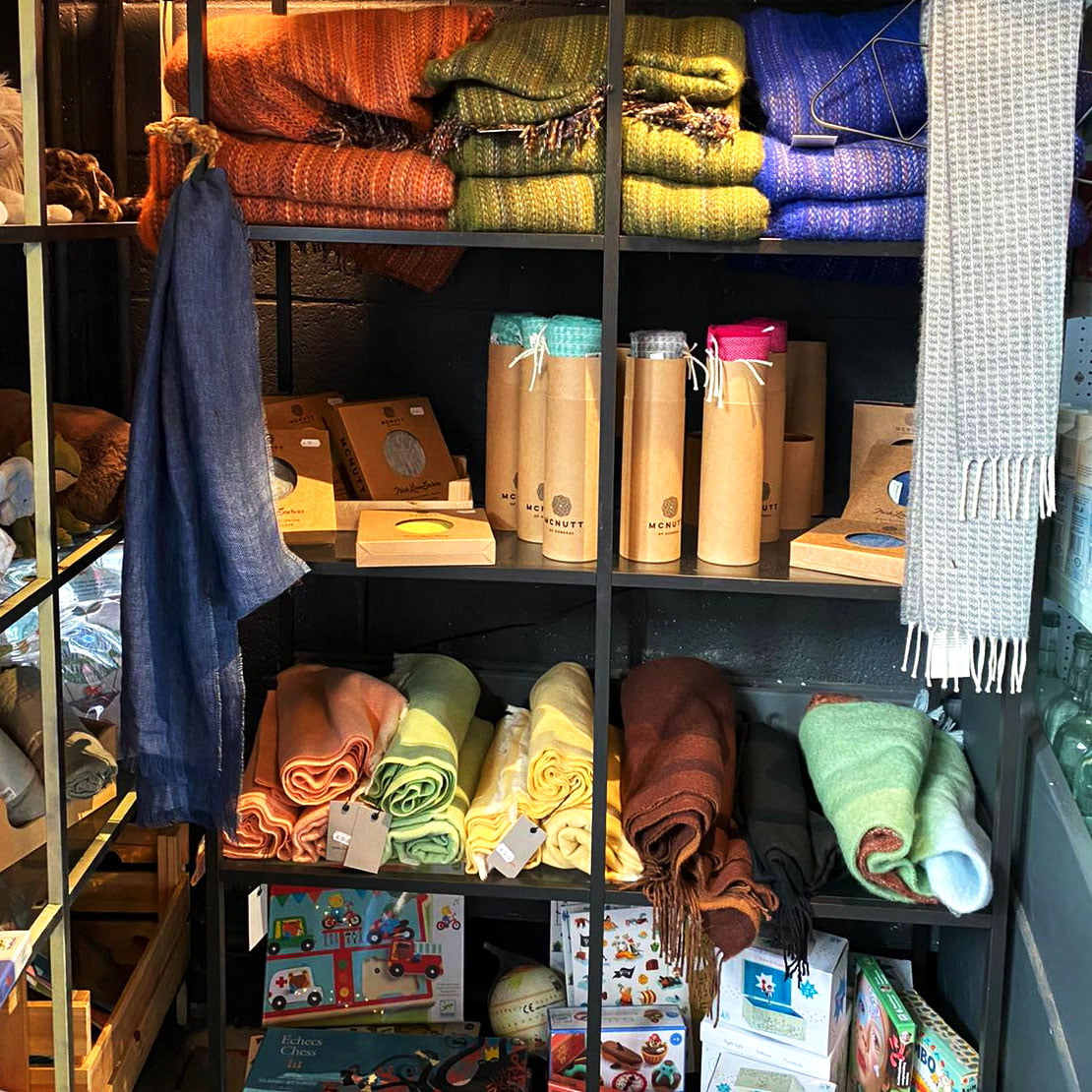 La Bougie
Candles & Diffusers
These candles and diffusers are created by Lucy Hagerty in their West Cork Perfumery, using prized aromatics and botanical oils from around the world.
Dublin Herbalists
Natural Skin Care
Created in 2012 by Claire Brett, each product has been created to her own recipes. Claire's scientific knowledge also allows her to forge new paths and tap into the power of unusual ingredients in her natural skin care range.
Field Day
Candles and Scented Home Accessories
From making rose petal perfume in jam jars and arranging endless bunches of wild flowers at her mum's kitchen table, to the converted mushroom factory in rural county Down that's now the Field Day HQ, Founder Alix's creativity and meticulously studied fragrance combinations have resulted in multi-award winning candles and scented home accessories.
Three Hills Soap
Eco-friendly Soap, Shampoo and Conditioner Bars
Three hills Soap is a Co Meath company dedicated to crafting high quality, healthy and effective skin and hair care products that will nourish your skin and be kind to the planet they are totally biodegradable, natural, minimally packaged, cruelty free and 100% vegan.
The Nature of Things
Essential Natural Oils and Hand Sanitzer
With over 20 years experience in the world of essential oils, working directly for two of the most renowned distillers, the Nature of Things have built a vast network of essential oil suppliers. They source the oils from all corners of the world with two focuses in mind, quality and sustainability.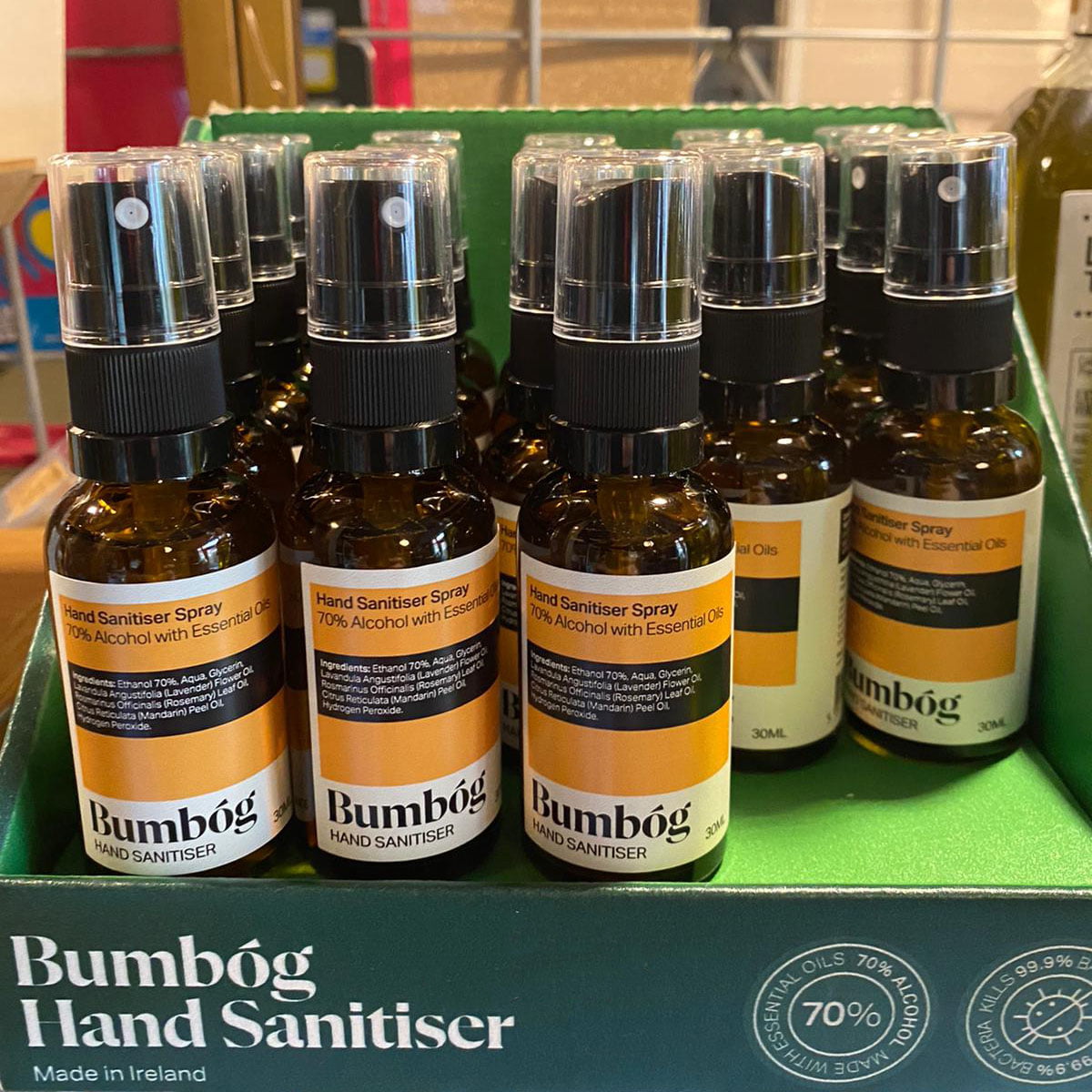 Imbibe Coffee
Ground & Whole Bean Coffees
Based in Dublin 8, Imbibe only roast speciality coffee and 90% of their output is organic. Additionally, 1% of their turnover is donated to Women's Aid, 1% to projects at the coffee's origin and they are zero waste advocates.
Lilliput Trading Co.
Oils and Vinegars
Lilliputs are a Dublin based company that specialises in imported Mediterranean and Irish artisan food. We stock a range of their Olive Oils and Balsamic Vinegar.
North Wicklow Eggs
Free Range Organic Eggs
We get regular deliveries of these large organic free range eggs direct from the farm in Newtown Mount Kennedy in Wicklow.